What We Have in Store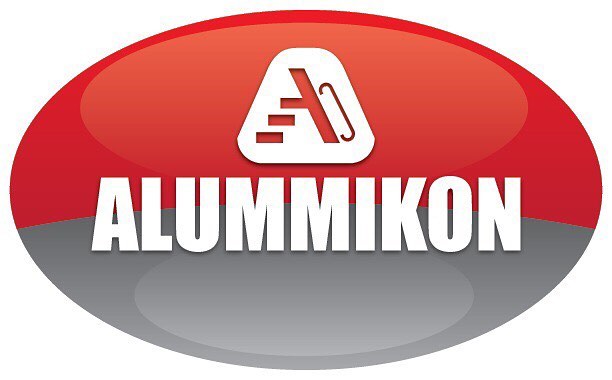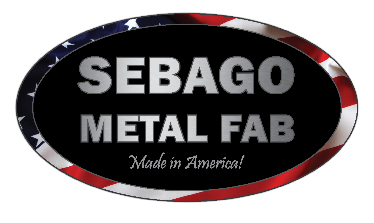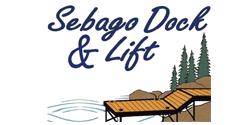 Boating Supplies
                                              MARINE U.S. FLAG KIT
Print dyed nylon U.S. Flag (78201)
Chrome plated brass 3/4″ flag pole socket (70701)
Varnished mahogany 18″ flag pole (77021)
Item#                                    Size                          Case           List
SCP 78191         Flag: 12″ X 18″. Socket: 3/4″      8           26.95 EA
                                              DELUXE SEWN AMERICAN FLAG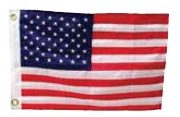 100% Nylon
Reinforced headings
Double stitching for extra durability
Brass grommets
Item#                        Size                     Case           List
SCP 78211            12″ X 18″                 12          1
                                                 FLOATING KEY BUOY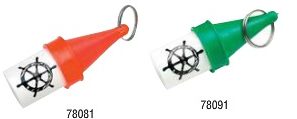 Watertight. Floating key buoy used to store small items such as registration, money, etc. Distinctive color top snaps apart.
Item#                    Color             Case              List
SCP 78081             Red                 12              4.65 EA
SCP 78091            Green              12              4.65 EA
                                        KEYFLOAT DISPLAY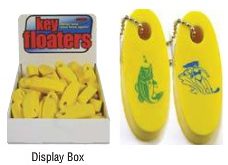 The largest key floats made at 3 5/8″ long, these polyurethane foam key floats come in a mixed assortment of 24 pieces with "Bass Biting" and "Ski Girl" images screened on them. Fuel, fade & scratch resistant, they include a brass chain and will not sink.
Item#           Color       Pack      List
HRD X24      Yellow       24     91.99 BX
                                          DUNK BAG

Vinyl with hook-and-loop enclosure keeps water out. Includes: 1 ea. 5″ x 7″, 1 ea. 7″ x 10″, 1 ea. 7″ x 10″, 1 ea. 10.5″ x 13.5″.
Item#                                   Size                  List
CMN 2000016524        20.5″ x 10.5″      6.09 PK